Sometimes its just too hot to spend time sweltering over a hot stove, or heating up an already warm home…so these three recipes are things you can do with avocados.(Just a few, there are oodles!) Avocados are a  very versatile fruit. And nutritious as well.
So here goes:
Avocado Salad
For 6 Servings
1 cucumber, diced
4 roma tomatoes, diced
½ red onion, diced
3 ripe avocados, diced
¼ cup fresh cilantro, chopped
1 lemon, juiced
2 Tbsp extra virgin olive oil
Salt and pepper, to taste
Directions:
Place diced cucumber, tomatoes, onion, and avocado to a bowl.
Add cilantro, olive oil, lemon juice, and salt and pepper.
Gently toss until everything is incorporated.
You can add sliced cook steak, chicken; bits of crumbled feta cheese, or bacon, or even salmon to make it a main one dish meal. Walnuts or some other nutmeat will also be yummy and add crunch and protein. Reduce amounts accordingly if you are not making for a whole family…
Enjoy!
Avocado Spinach Dip
For 4 servings
2 ripe avocados
1/4 cup Greek yogurt
2 Tbsp grated Parmesan cheese
1 Tbsp lemon juice
1 Tbsp soy sauce, reduced sodium
1 tsp garlic powder
1 ten-oz package frozen chopped spinach, thawed & drained. (Squeezed dry!)
Salt and pepper, to taste
2 scallions, chopped, or green onions or chives
Directions:
Place avocados, yogurt, Parmesan cheese, lemon juice, soy sauce, garlicpowder, salt and pepper in a blender or food processor until smooth.
Add spinach and pulse just until incorporated.
Fold in scallions, or add on top before serving.
Enjoy!
This is great with pita wedges, cucumber slices, or any veggie for that matter.

Avocado Delight Smoothie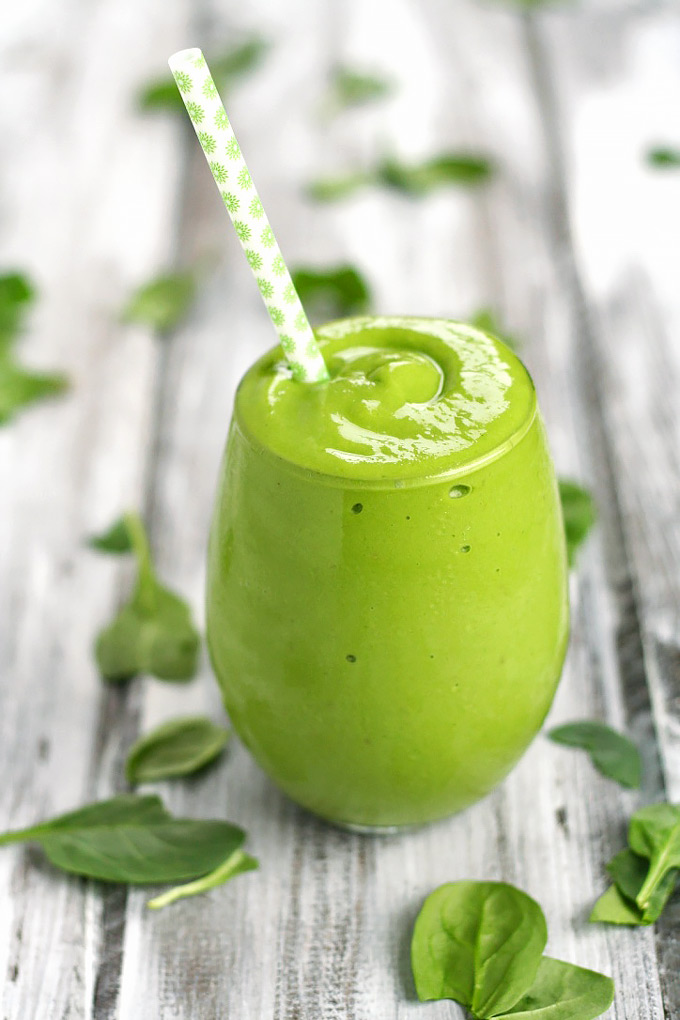 For One Serving
¼ ripe avocado
1 Tbsp minced ginger
½ cup frozen mango cubes
1/3 cup Greek yogurt
1 Tbsp lemon juice
1 cup water
1 cup ice cubes
Cayenne pepper, to taste
Directions:
Toss all ingredients into your blender. Blend until smooth.
Enjoy!
The only thing that would make this avocado recipe better would be to add 1 or 2 scoops of your favorite protein powder.
You can visit all the other cool recipes for hot summer days or you can join in the blog hop and add your own!

Powered by Linky Tools
Click here to enter your link and view this Linky Tools list…